Daniel Vogelmann is a writer and director based in Munich, Germany.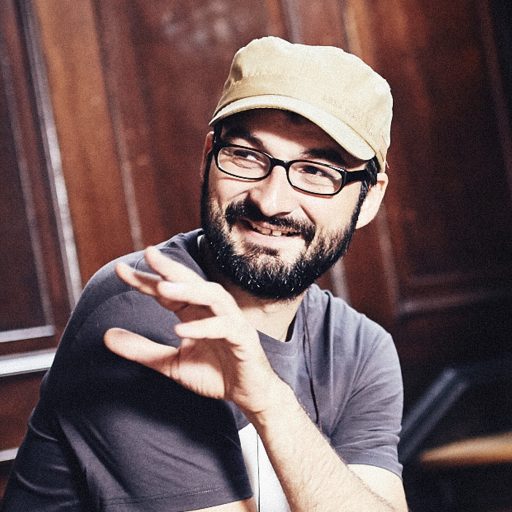 Biography
Daniel studied directing at the HFF München. 2011 his horror short "Wilt" won tons of awards at festivals all over the world. 2017 he graduated with the even more so award-winning "HARD WAY – The Action Musical", which has been screened at over 60 festivals and was nominated at the First Steps Awards.
Since he got his diploma, Daniel has been directing commercials (e.g. for McDonald's) and developing features as well as TV shows for Ufa Fiction, Keshet Tresor and H&V Entertainment.
Also, Daniel has a band. They're called "The Exploding Voids" and made the title song for the highly praised TV show "Hindafing".
Films
Hard Way – The Action Musical (Comedy, Action, Crime, 33 Min.)
Wilt (Mystery, Horror, Drama, 21 Min.)
Oh, I'm glad – Nobody Knew (Documentary, 24 Min.)
Duplex (Horror, Mystery, 15 Min.)
Dubois (Mockumentary, 13 Min.)
Kontingenzbewältigung (Experimental, 3 Min.)
Ball Playing People / Rumkugeln mit Völkerball (Comedy, 4 Min.)
Commercials
McDonald's: Plastic (Commercial, 1 Min.)
McDonald's: Activist (Commercial, 1 Min.)
McDonald's: Big Mac Index (Commercial, 40 Sek.)
VRPE Team: Airbus Showroom (Imagefilm, 2 Min.)
Geisels Werneckhof: Tohru Nakamura (Imagefilm, 2 Min.)
Random House: Sag Fuck It (Book Trailer, 1 Min.)
Microsoft Germany: Kick it 3.0 (Commercial, 2 Min.)
McDonald's: Da Hatma Indien (Commercial, 1 Min.)
Music Videos
C.O.W. – Cringe Lords (Music Video, 3 Min.)
The Exploding Voids – Boy Meets Girl (Music Video, 3 Min.)
The Exploding Voids – What It Is About (Music Video, 3 Min.)
The Exploding Voids – As It Comes (Music Video, 3 Min.)
External Links