Daniel Vogelmann is a writer and director based in Munich, Germany.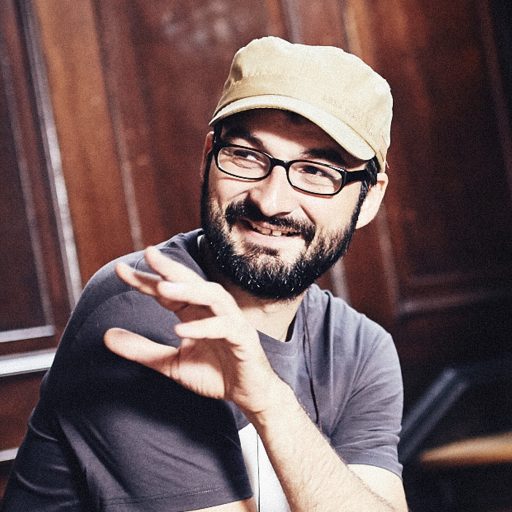 Biography
When Daniel was only eleven, he made a spoof movie with friends. He directed and starred in it. He would never brag about it, but he played Bond. James Bond. So. That's when it all started.
Daniel is a storyteller. No matter if developing a feature, a TV show or directing a commercial – story comes first. Moving people. Making them laugh. With characters that stick out. That's why he loves working with actors. Finding new talents is one of his trademarks.
Daniel's second love is music. His band is called "The Exploding Voids" and they made the title song for the highly praised German TV show "Hindafing".
With his awards-winning graduation film "Hard Way", Daniel combined his passions and made an action musical. An internationally acclaimed short film about a singing and dancing SWAT team.
Films
Browser Ballett – Gaming 2020 (Comedy, Satire, 2 Min.)
Browser Ballett – The Crime Of The Century (Comedy, Crime, Satire, 2 Min.)
Hard Way – The Action Musical (Comedy, Action, Crime, 33 Min.)
Wilt (Mystery, Horror, Drama, 21 Min.)
Oh, I'm glad – Nobody Knew (Documentary, 24 Min.)
Duplex (Horror, Mystery, 15 Min.)
Dubois (Mockumentary, 13 Min.)
Kontingenzbewältigung (Experimental, 3 Min.)
Ball Playing People / Rumkugeln mit Völkerball (Comedy, 4 Min.)
Commercials
PAYBACK: Neues von den Jippies (6 Commercials, 0:20 Min.)
MediaMarkt: Serhat (Home Story, 1:20 Min.)
McDonald's: McDrive ins Ungewisse – Halloween Prank (Sommercial, 2 Min.)
Zwilling: Produktfilm (Commercial, 0:20 Min.)
McDonald's: Plastic (Commercial, 1 Min.)
McDonald's: Activist (Commercial, 1 Min.)
McDonald's: Big Mac Index (Commercial, 0:20 Min.
VRPE Team: Airbus Showroom (Imagefilm, 2 Min.)
Geisels Werneckhof: Tohru Nakamura (Imagefilm, 2 Min.)
Random House: Sag Fuck It (Book Trailer, 1 Min.)
Microsoft Germany: Kick it 3.0 (Commercial, 2 Min.)
McDonald's: Da Hatma Indien (Commercial, 1 Min.)
Music Videos
C.O.W. – Cringe Lords (Music Video, 3 Min.)
The Exploding Voids – Boy Meets Girl (Music Video, 3 Min.)
The Exploding Voids – What It Is About (Music Video, 3 Min.)
The Exploding Voids – As It Comes (Music Video, 3 Min.)
External Links