Daniel Vogelmann is a writer and director based in Munich, Germany.
---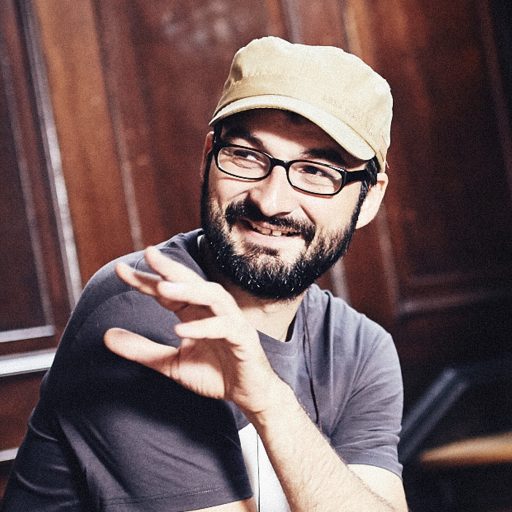 ---
Biography
Writer and director Daniel Vogelmann shot his first short in 2003: "Ball Playing People". In 2004, he began working as an editor for commercials and studying at film school in the same year. In 2006, he became co-founder of the film production company VON HERZEN (which translates "from the heart"). With VON HERZEN he directed commercials and animations for clients like McDonald's, Wrigley and Microsoft. He also wrote and directed the horror short "Duplex" which was nominated for the famous Shocking Short Award. In 2012, his mystery thriller "Wilt" won 19 awards at festivals throughout the world. His latest work is his graduation film "Hard Way – The Action Musical", which premiered in 2017.
But making movies is not Daniel's only interest. He is also part of the electro-folk band THE EXPLODING VOIDS. Daniel wrote the song "The Rest Of My Days", which became the title song of the critically acclaimed German TV Show "Hindafing" in 2017.
---
Films
Hard Way – The Action Musical (Comedy, Action, Crime, 33 Min.)
Wilt / Welk (Mystery, Horror, Drama, 21 Min.)
Oh, I'm glad – Nobody Knew (Documentary, 24 Min.)
Duplex (Horror, Mystery, 15 Min.)
Dubois (Mockumentary, 13 Min.)
Kontingenzbewältigung (Experimental, 3 Min.)
Ball Playing People / Rumkugeln mit Völkerball (Comedy, 4 Min.)
---
Music Videos
C.O.W. – El Desespero (Music Video, 3 Min.) COMING UP JUNE 2019
The Exploding Voids – Boy Meets Girl (Music Video, 3 Min.)
The Exploding Voids – What It Is About (Music Video, 3 Min.)
The Exploding Voids – As It Comes (Music Video, 3 Min.)
---
Commercials and Imagefilms (excerpt)
McDonald's: Die Aktivistin (Commercial, 1 Min.)
McDonald's: Big Mac Index (Commercial, 40 Sek.)
VRPE: Airbus Showroom (Imagefilm, 2 Min.)
Geisels Werneckhof: About Dashi (Portrait, Imagefilm, 1 Min.)
Random House: Sag Fuck It (Book Trailer, 1 Min.)
Microsoft Germany: Kick it 3.0 (Commercial, 2 Min.)
McDonald's: Da Hatma Indien (Commercial, 1 Min.)
---
External Links